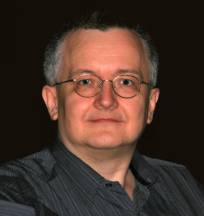 I am a self-employed software developer and author of computer books. I grew up in Hungary, but presently I live in Ottawa, Canada with my wife Ildikó.
A reasonably up-to-date version of my resume provides an overview of my professional activities. I also maintain professional profiles on LinkedIn, ResearchGate and Academia.edu, and a personal profile on Facebook.
If you have any comments on the contents of this Web page or if you would like more information on anything contained within, please contact me by Internet e-mail at vttoth*@*vttoth.com.
You may also be able to send mail to my gmail address; just replace the domain name with gmail.com in the address above. Keep in mind that I don't necessarily check my gmail account every day.